Benefits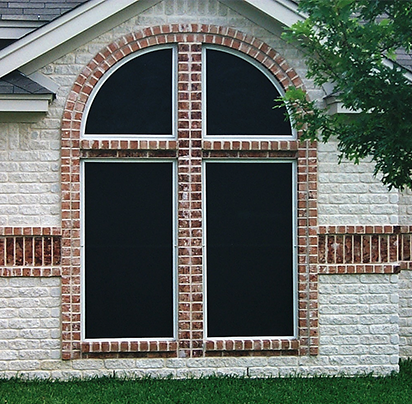 Electric utility companies and the federal government have both recognized that windows are the main source of heat gain in the summer, responsible for as much as 56% of the cooling costs of your home. The most effective way of preventing this heat gain is by shading the windows and doors before the sun's UV-Rays meet the glass. Solar Protection Screens can block up to 90% of the sun's energy, dramatically reducing the heat gain in your home. Solar window screens reduce heat gain by up to 15 degrees and lighten the load on your air conditioner.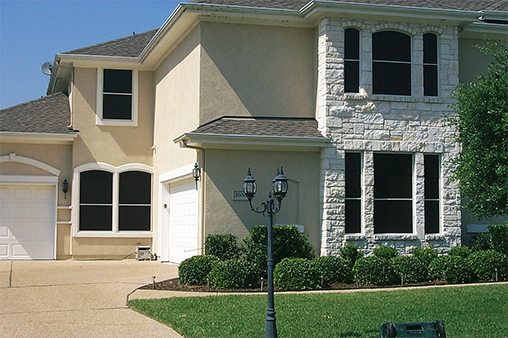 Solar window screens provide excellent daytime privacy without blocking the outward view, while still allowing indirect light in to illuminate your home without the harmful UV.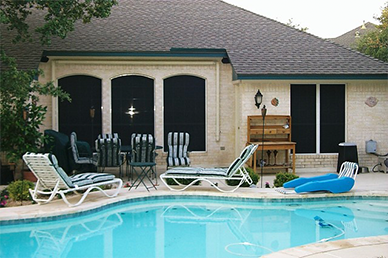 In the colder winter months, solar window screens act like a thermal blanket on the outside of your windows. They block the cold winter elements from contacting the glass, keeping it at or close to room temperature. With solar window screens you get warmer winters and cooler summers.
Another excellent benefit of this product is that by blocking the elements, you are protecting the window pane glazing. This keeps the window seals from premature leakage and drafting. Solar protection screens will increase the lifetime of your windows.
Other benefits of solar window screens are:
Cuts energy bills by 1/3 after installation
Keep the home up to 15° cooler, reducing demand for air-conditioning
Reduces heat absorption by up to 90%
Reduces glare on TVs, PCs and other video screens
Protects carpets, floors and furniture from harmful UV radiation
Excellent daytime privacy
Excellent outward visibility
Protects window pane glazing, prolonging your windows' longevity
Flame- and pet-resistant
Provides additional insulation for the winter
Filters dust
Allows for excellent ventilation
Come in a variety of sizes, shapes and colors to best suit your building design
Come with a 5 year warranty, but could last up to 15 years without a replacement
Pay for themselves – an excellent return on investment
Our team is more than happy to answer any other questions you might have about solar window screens.
For more information, contact us today.